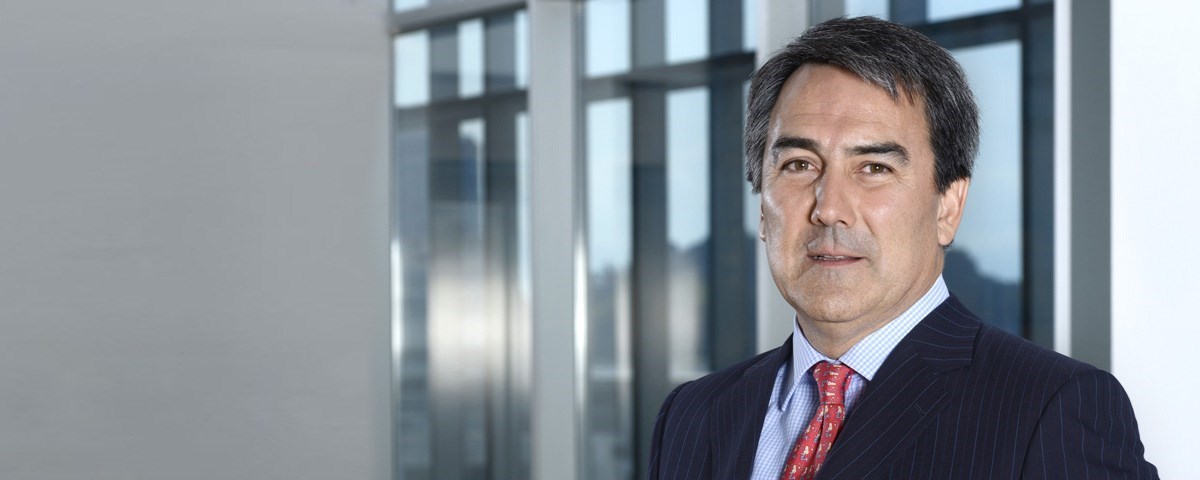 Over the course of 2016 we saw copper prices begin to stage a recovery from the lows at the beginning of the year and this has continued into 2017. While this is undoubtedly good news, we must be careful as an industry to guard against falling back into complacency.
Despite considerable efforts – the industry still has further to go in order to put costs back on a sustainable footing.
At Antofagasta, our response to these challenges has been to renew our focus on producing profitable tonnes. This is an essential strand in our strategy to ensure our business will generate positive free cash flow through the cycle and generate decent returns on the capital we invest. Our employees have worked hard over the last 12 months to improve the Company's operating performance and reliability, achieving some notable milestones. The Antucoya mine successfully reached full production capacity during 2016 and the Zaldívar mine, in which we acquired a 50% interest in December 2015, was fully integrated into our operations during the year.
As a result of these efforts, over the course of 2016 costs have come down, productivity improved and copper production has grown to almost 710,000 tonnes. While we anticipate prices will be stronger in 2017 than in 2016, we must continue to implement our strategy of reducing costs sustainably and producing only profitable tonnes in a way that benefits all of our stakeholders.
AN IMPORTANT PILLAR IN CHILE'S DEVELOPMENT
Despite the fall in prices over the last few years, the copper industry in Chile still has a vital role to play both in the country's development and in the global markets. While I believe that Chile needs to continue to diversify its economy as the country raises living standards for all, we must not lose sight of the very important role that the copper industry has to play.
I believe that copper remains a central pillar in Chile's development. The industry contributed some 8% of Chile's gross domestic product last year. Approximately 50% of this is reinvested back in to Chile's economy, securing jobs, supporting local businesses and helping to create the prosperity which drives the country's development. The industry contributed $3 billion in taxes during 2015, allowing the government to invest in education, social housing, roads, rail and other vital infrastructure.
If managed properly, copper will have a long-term role to play in Chile's development. The country still has 30% of global copper reserves. With the right incentives in place and working with all the stakeholders involved – employees, communities, companies, shareholders and local and regional government – we can develop these reserves safely and to the benefit of future generations of Chileans.
WELCOMING OUR NEW CEO
In April 2016 we welcomed Iván Arriagada as CEO of the Antofagasta Group. He has over 25 years of operating and financial experience in the mining and oil and gas industries, including leading the Group's mining division since early in 2015. Iván is the right person to succeed Diego Hernández, having worked closely with him in the preceding year. His focus on cost discipline and operating performance has proven very effective in navigating the current challenge of low copper prices. His strong commitment and leadership of our expansion initiatives has enhanced our ability to grow profitable production in the future. 
On behalf of the Board, I would like to take this opportunity to thank Diego for his commitment and dedication over these past four years. Under his leadership the Company and our management have been well prepared to meet the challenges ahead. I look forward to his continued support, not only of the Group, but also in the development of the mining industry in Chile in his new role as President of Sonami.  
A RESPONSIBLE PARTNER IN THE COMMUNITY
As we work to reduce our cost base we must do so in a way that reflects our responsibilities to the communities – and the environment – in which we operate. I am delighted therefore with the demonstrable progress that Antofagasta has made to strengthen its community relations during 2016. Chief among these is the agreement we reached in April with the Caimanes community which led to the resolution of two court cases relating to the Mauro tailings dam. Los Pelambres and the Antofagasta Group now move into a new era of community engagement. 
NEW LEASE OF LIFE FOR MICHILLA
Last year we announced the closure of Antofagasta's first mine, Michilla. As I said at the time, this was an important moment both for the Company and for me personally – Michilla was the mine where I completed my first internship when I was just 18 years old. I am delighted that during 2016 we found a new owner for the mine, another Chilean mining company, which will be able to continue its operations and help secure jobs in the region.
SAFETY
The safety of our employees and the communities in which we work is our number one priority. Our target is to achieve zero fatalities at our operations. Therefore I regret to report that during 2016 Antofagasta had two fatalities. On behalf of the Board – and myself – I would like to express our sincere condolences to the families of our departed colleagues.
BOARD CHANGES
During the year Hugo Dryland retired from his position as Non-Executive Director of the Company, a position he has held since 2011. I would like to thank Hugo for his valuable insights and guidance on a wide range of matters and for the significant contribution he made to the Company during his time on the Board. Hugo was replaced by Francisca Castro, who brings with her extensive experience in mining, energy and finance, in Chile – where she has worked for the government and Codelco – and internationally. I know her knowledge and expertise will be of great benefit to Antofagasta.
In August we announced that Ollie Oliveira, a Non-Executive Director of Antofagasta, was appointed Senior Independent Director. Ollie took over from Bill Hayes who remains on the Board. We also made several other changes to the Board committees with Ollie taking over as Chairman of the Audit and Risk Committee, and Vivianne Blanlot as Chairman of the Sustainability and Stakeholder Management Committee.
OUTLOOK
We made good progress in 2016, reducing costs and increasing production as the full impact from the new assets in our portfolio flowed through. This led to a strong end to the year, which was boosted by a marked strengthening in copper prices on higher than expected Chinese demand.
As we look ahead into 2017 we see a market which is more driven by supply considerations than demand factors, some of them short term. This may result in more supply disruptions than originally expected and the year ending in balance, or possibly in deficit. In any event the market should be in balance in 2018 and in 2019 we expect to see supply constraints come through in the market as the impact of project deferrals is felt in the global market.
So, although prices and sentiment are improving, some of the challenges we have seen in the market over the last two or three years are expected to continue over the next 12 months. We are now seeing the return of inflationary pressures on input prices and this is one reason we remain committed to our strategy of reducing costs and putting them on a sustainably lower footing, producing profitable tonnes and delivering positive free cash flow through the cycle. With this approach we will maintain healthy margins during periods of lower prices and safeguard our financial strength to the benefit of all of our stakeholders – our employees, communities, shareholders and the government. This in turn sets us up well to take full advantage of any upturn in the market.
As a final note I would like to thank all of our employees and managers for their continued hard work. I look forward to 2017 and beyond with a greater degree of optimism than I have had for some years.
JEAN-PAUL LUKSIC
CHAIRMAN