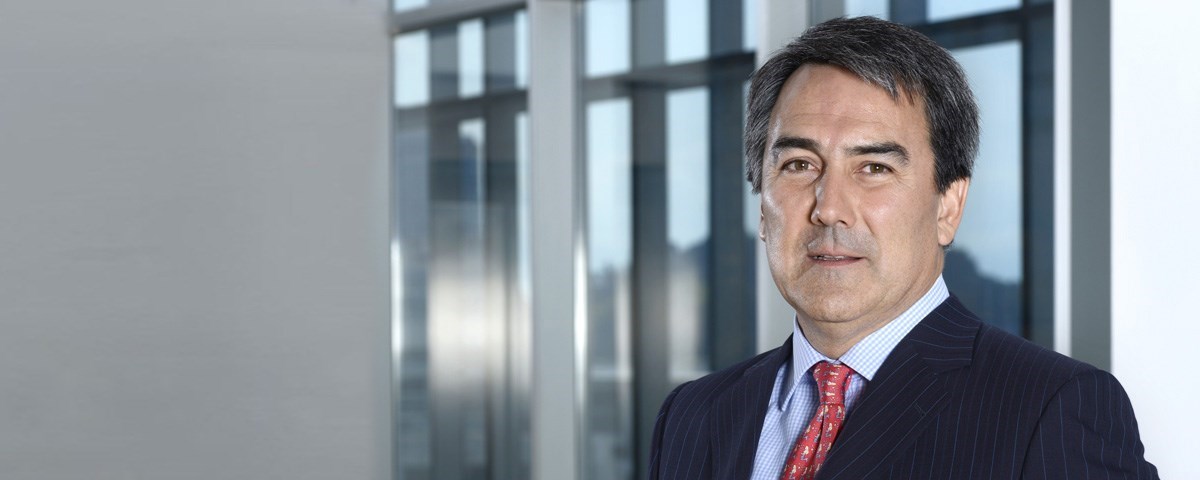 Our focus over the course of recent years has been on ensuring the safety, sustainability, reliability and stability of our operations with a view to positioning Antofagasta for the anticipated recovery of the markets.
To this end we have worked hard alongside our partners to maximise the sustainability and productivity of our mines, instilling a cost-conscious culture in our employees and maintaining our production volumes despite declining ore grades. At our transport division we are making exciting progress, revitalising our operations and investing in new equipment and track improvements.
These actions, when combined with the continued recovery in the copper price, have helped to lift the Group's financial performance for the year. We have seen a marked improvement in our EBITDA margins since 2012 while copper production has almost been maintained despite a significant drop in grades at our two largest operations.
I believe that Antofagasta's long-term strategy of through-cycle investment has left the Group well placed to take advantage of the improved outlook for copper. By taking a prudent approach to our finances throughout the cycle we have been able to invest during the downturn, adding additional copper-producing assets over the last few years as well as a range of future growth options.
PARTNERS IN PROSPERITY
We have always believed that working in partnership – whether with our equity partners in the mining operations, the communities that we work in or the local and national government – is the best way of working. It is good for business as well: working together to ensure the safety, sustainability, reliability and stability of our operations enables everybody to prosper.
We have worked for many years closely with Marubeni at Centinela and Antucoya, and alongside JX Nippon and a consortium led by Mitsubishi at Los Pelambres. More recently, our acquisition of a stake in Zaldívar brought us into a renewed partnership with Barrick Gold. By working with multiple partners across our assets we have pooled risk, diversified our portfolios and financial exposure, and benefited from shared expertise. I would like to thank our partners personally for their support over the years and, as we look to the future, our shared vision of what we can achieve together going forward.
Although we have not always got everything right, we have always sought to be a good neighbour to the communities we work with. Working with local communities for us means that we have an open and honest dialogue with one another, ensuring transparency and a recourse for settling disputes. We formalised this partnership approach to community relations in 2015 in a programme agreed with the communities, Somos Choapa, which provides the community at Los Pelambres with clearer oversight of our operations, and decision-making power over how community funds are spent. This programme is now being rolled out at our other operations and I expect that all will benefit from this.
Mining continues to fulfil a central role in the growth of Chile's economy, providing jobs and infrastructure as well as regional and national tax revenues. The industry has benefited from the economic, social, political and regulatory stability of Chile and in partnership with local and national government we are working to ensure that Chile develops its remaining copper resources – some 30% of global reserves – for future generations and the long-term benefit of the country. As we have seen over the years, if the mining industry performs well, Chile performs well.
As testament to our approach to partnership, we enjoy good relations with our employees and contractors. This is borne out by the great strides we have made in working with the labour unions – at Centinela and Zaldívar in 2017 – to reach agreement on compensation and working conditions for the next three years. Providing a fair deal for all sides meant we did so without strike action, a record we have maintained since we first began mining in 1980. I value the good relations we have with our employees, achieved through a regular dialogue outside periods of formal negotiation, despite the current environment in which conflict in negotiations has become more common.
SAFETY
Our priority is the safety of our employees, contractors and the communities in which Antofagasta works. I am very pleased to say that in 2017 the Group achieved its target of zero fatalities and I am very proud of the efforts and achievements of everyone involved. However, while this performance is testament to the hard work and vigilance of our employees, there is no room for complacency and we continue to make every effort to raise our safety standards across all our operations.
A NEW APPROACH TO SUSTAINABILITY
In April 2017 the Board approved an updated sustainability policy. The policy has five areas of focus designed to place sustainability at the heart of everything we do and help safeguard our position as partner of first choice. The first area is the safety and health of our people. The second is to maintain and develop our model of sustainable value creation. The third is to contribute to the social development of the communities that we operate in. The fourth is to prevent, control and mitigate our impact on the environment and the fifth is to maintain and reinforce our strong corporate governance and to ensure transparency in everything we do.
CULTURE, DIVERSITY AND INCLUSION
In 2017 we reviewed and reconfirmed the Board's commitment to the Group's corporate values. The Group's culture is embodied in these values and is demonstrated through the actions and leadership of the Board and senior management.
I believe that diverse and inclusive companies are better able to attract the best talent and to achieve stronger and more reliable overall performance. To this end the Board's Remuneration and Talent Management Committee is overseeing our work to formalise our commitment to diversity and its inclusion at all levels of the Group. A broader diversity and inclusion programme is being rolled out during 2018.
RISK MANAGEMENT
Antofagasta's growth into one of the world's most important copper producers has been driven by its entrepreneurial spirit – a spirit that I am proud to say remains at the core of our identity. Balancing this has been our focus on risk management, an area we continued to strengthen during the year. As of this year at least one member of the Audit and Risk Committee serves on each of the other Board Committees to enable better analysis of the Group's risks as presented by management. The Committee meets annually, specifically to evaluating key risks and mitigation activities.
Over recent years the workload of the Board Committees has increased significantly as they work with management to address important issues that cannot be covered in sufficient detail in Board meetings. I would like to thank all of the Committee members for their efforts, time and dedication.
OUTLOOK
One of the most exciting trends to emerge in 2017 has been the increased interest in new technologies, which use significantly more copper than established technologies. This is particularly the case in clean energy and electric vehicles, and a recent highlight for me has been our sponsorship of the FIA Formula E Championship in 2017–2018. While undoubtedly a fantastic spectacle, the Formula E race in Santiago really underlined the rapid changes that are taking place across the world about how we respond to climate change – and the central role that copper is set to play.
It is important not to overstate the near-term impacts these changes are likely to have on copper demand. While the emergence of this new source of consumption is likely to provide a welcome boost to the medium to long-term fundamentals of our business, our traditional markets in China, Europe and North America will remain the most important drivers for copper in the shorter term.
We believe that in the near term the copper market is looking balanced, with the longer-term outlook broadly positive. This gives me confidence that the three pillars that we have built our strategy around are the right ones. First, we continue to focus on optimising our existing operations and capital expenditure programme to ensure our investments generate good returns. Second, we look for sustainable, organic growth in the areas around our operations.
And finally, we look for special opportunities in the Americas for growth beyond our core business in Chile. Much of what we have achieved over the past year has been made possible by the hard work of our employees and management. I would like to thank them all for everything they have done for the Group during 2017 and I look forward to working with them to take advantage of the many opportunities we have in the year ahead.
JEAN-PAUL LUKSIC
CHAIRMAN