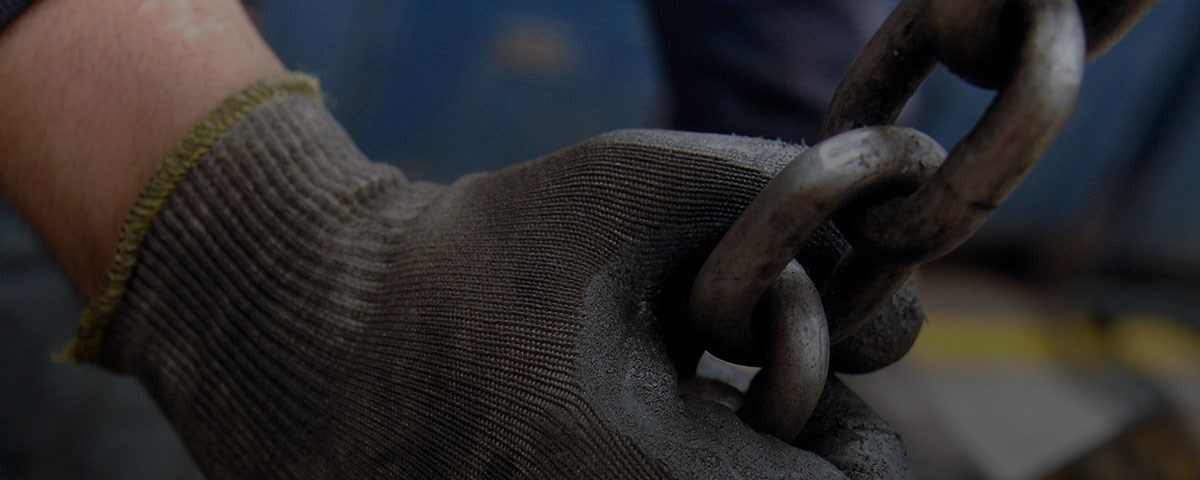 Our investment case is based on quality, focus and experience:
Quality of existing assets and growth pipeline, strong capital returns and a stable and favourable geography, all underpinned by our sustainable approach to development
Focus on copper and up-stream mining activities
Experience of our management team in the mining industry building on a track record of organic growth
Read more about our business model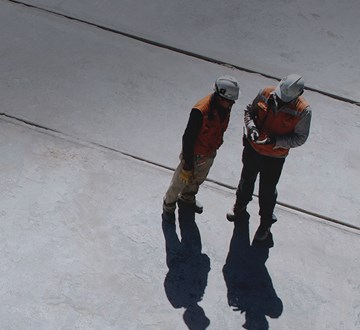 Related information
Strategy & Performance
Investment case – steady, stable and secure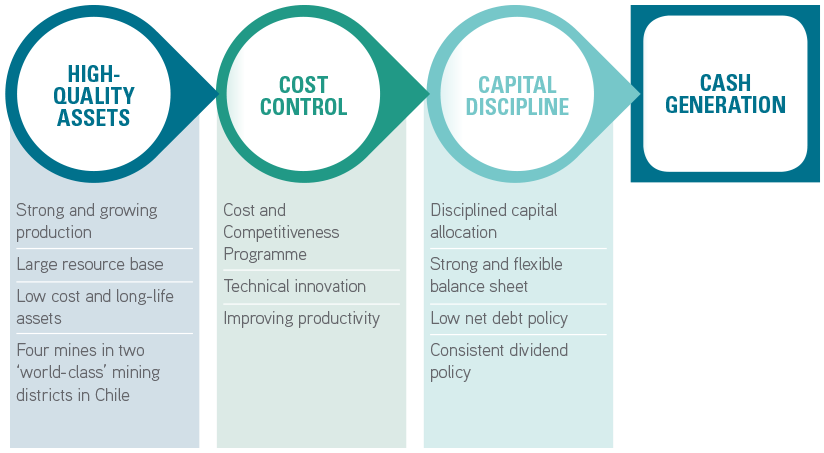 Existing assets
The majority of our production comes from large, long-life, low-cost mines. 90% of our copper output is from our Los Pelambres and Centinela mines, which have significant gold and molybdenum by-products, resulting in low net cash costs. This helps to ensure the strength of our operations throughout the commodity price cycle. The average remaining mining life of our existing operations is approximately 15 years, with scope to significantly extend this period with our existing mineral resource base.
Growth pipeline
The Group has a substantial organic growth pipeline, predominantly in Chile. The Group's mineral resources in the areas around its existing operations in the Centinela Mining District and at Los Pelambres provide the opportunity to firstly improve the useful life and utilisation of the existing assets, as well as providing the potential for major incremental volume growth. Antofagasta is also developing a longer-term pipeline of international growth opportunities.
Our growth opportunities assets 
Capital returns
Antofagasta has a consistent record of significant capital returns to shareholders, having distributed at least 35% of its net earnings as dividends in each of the past eight years.
Geography
All of our current mining operations and our largest growth projects are located in Chile – one of the world's most developed and stable mining countries.
Copper
We are a copper-focused mining company. All of our mining operations, projects and growth opportunities are predominantly copper assets, many of which contain by-products as well. Copper sales represent almost 90% of our revenues.
Up-stream mining activities
Our operations are focused on the core "up-stream" mining activities, as this is where we consider most of the value in the production chain is realised, and so we have no smelting or fabricating capacity within the Group.
Sustainability
Sustainable development forms an integral part of Antofagasta's decision-making processes and supports the achievement of our business strategy. Operating sustainably allows us to maintain our social licence to operate and to attract and retain talent.
The mining division has a social and environmental strategy that prioritises the health and safety of employees and the development of local communities, as well as protection of the environment through operational efficiency.
Management
The Group is led by Iván Arriagada, appointed as CEO during 2016. Iván is Commercial engineer and economist with over 20 years' experience in the mining, metals and oil and gas sectors.
Organic growth
Over the past five years, the Group has significantly increased the mineral resource base of its subsidiaries as a result of its own in-house exploration activities.
Read more about our exploration
We have a proven track record of successful project delivery – designing and constructing operations which maximise the value of our mineral deposits.