The Group's sustainability strategy supports the business strategy by strengthening its social license, delivering operational efficiency and facilitating access to resources.
The sustainability strategy focuses on the issues most material to the Group and its main stakeholders as identified through risk assessments, stakeholder engagement and GRI guidelines.
MATRIX OF MATERIAL ISSUES 
Antofagasta Minerals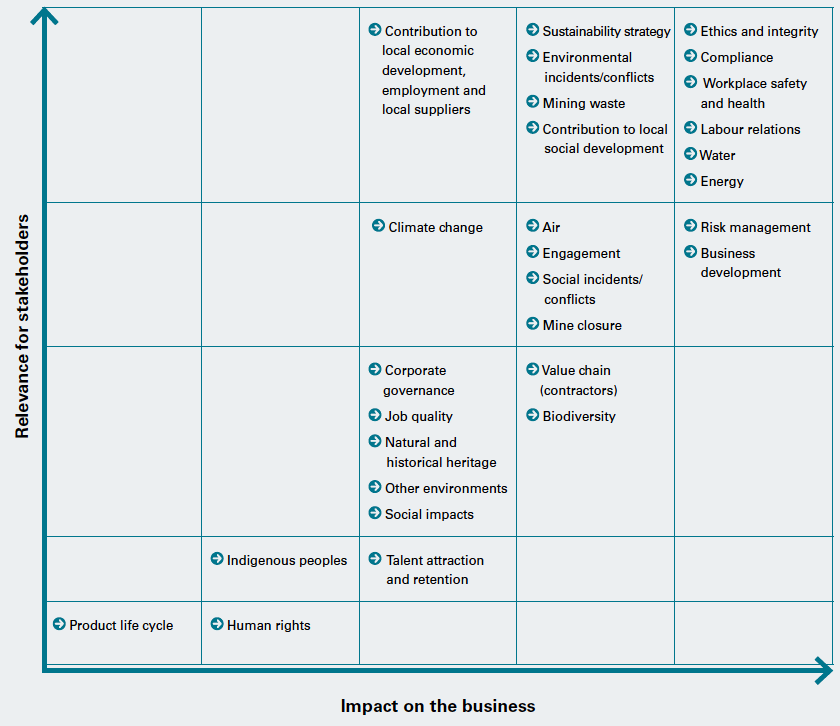 Antofagasta Minerals conducted a formal materiality assessment that included the following perspectives:
The opinion of its major stakeholders.
Relevant topics for the business.
The mining sector´s emerging issues.
The themes identified were assessed combining two criteria: their relevance from the three perspectives listed above, and their impact on business. In completing the analysis, Antofagasta Minerals and the operations conducted a materiality workshop in March 2014. Their combined assessment was also subjected to review by the management team at each operation and finally discussed in the Group´s Executive Committee.