Transport
The transport division provides rail and road cargo services in northern Chile. The main business during 2015 was the transport of copper cathodes, and increasingly concentrate and sulphuric acid, to and from mines in the Antofagasta Region.
The transport division typically provides services to customers, who are mostly major mining companies, under longterm contracts, often with agreed pricing levels. These are subject to adjustments for inflation and movements in fuel prices. The division offers domestic and international cargo transfer, shipment and storage services.
The transport division's total volumes transported were lower in 2015, falling to 6.8 million tonnes, compared to 7.3 million tonnes in 2014. Shipments for the year were lower than had originally been expected due to the Sierra Gorda mine's slower than planned ramp-up and the effects of the heavy rains in northern Chile during the first half of the year.
Revenue at the transport division was $152.4 million, a 5.3% decrease compared to $160.9 million in 2014, reflecting lower tonnage and a decrease in tariffs due to lower oil prices and the weaker Chilean peso (tariffs are set in pesos).
Operating profit fell to $42.0 million in 2015, mainly reflecting the decrease in tonnage and tariffs. Capital expenditure in 2015 was $32.0 million compared to $21.2 million in 2014.
During the year, the division adopted a new operating model based on sustainability, productivity and cost management. As commodity prices declined during the year, volumes being transported in northern Chile fell. The division introduced a new model to control costs and optimise the efficiency of its assets, particularly its rolling stock. During the year, the division also provided new services on a spot basis to the El Abra and Spence mines for the transport of sulphuric acid.
The division operates its own railway network, with access to neighbouring countries and to the two largest ports in the Antofagasta Region, Mejillones and Antofagasta. The Antofagasta port is managed by ATI, in which the Group holds a minority non-controlling interest.
The transport division also owns Forestal S.A., which manages the Group's forestry assets. Forestal's two properties, Releco- Puñir and Huilo-Huilo, comprise some 25,000 hectares of native forest near the Panguipulli and Neltume lakes, in Chile's Region de Los Lagos. During 2015, Forestal continued its regular forestation, fertilisation and thinning programme.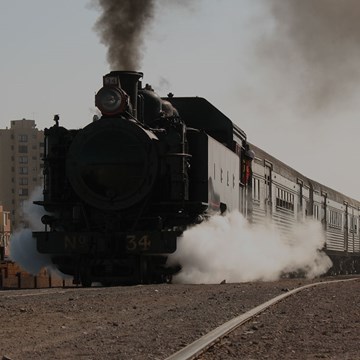 Combined rail and road tonnage
'000 tonnes (2014 - 7,302)
(6.8)%
6,805
Operating Profit
$m (2014 - 51.0)
(17.7)%
42.0