Creating value through the mining lifecycle
Antofagasta has consistently created value for our shareholders as a result of our expertise in the discovery of copper resources and the subsequent development and operation of copper mines.
The organic growth we have achieved as a result of our in-house exploration work has allowed us to exercise full control from the outset over how our projects are developed. Given that much of the potential value of a mining project is realised (or lost) during the evaluation stage when the optimal nature of the project is determined, this control has enabled us to maximise the value we can create from our mineral deposits.
Mining is a long-term business and timescales can run into decades. The period from initial exploration to the start of production often exceeds ten years, and, depending on the nature of the project and market conditions, it may take more than five years of operation to recoup the initial investment. If possible, mines exploit higher-grade areas towards the start of the mine life in order to maximise returns. As a result, average ore grades may decline over time, with production volumes decreasing along with revenues. 
Sustainable development is an integral and innovative component of Antofagasta's decision-making process, firmly embedded in the business model and strategy of the Group. Antofagasta is committed to operational excellence, safety, talent management, environmental management and co‑operation with employees and local communities.
Sustainability drives business success and without it the Group would not operate as efficiently as it does.
Read more about our approach to sustainability

Overview
The Group's mining operations depend on a range of key inputs such as energy, water, labour and fuel. The management of these inputs has a significant impact on operating costs, so ensuring the longterm availability of key resources is a vital part of supply management.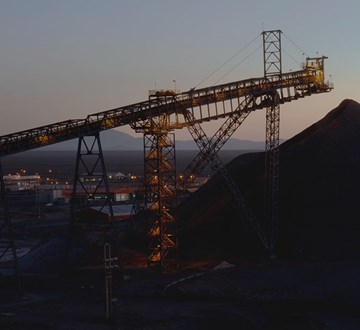 Related information
Our Approach